While having celiac disease is not easy, what makes the experience of that disease even more disgusting is that you cannot go to your favorite eat-outs and binge on foods and drinks you used to previously enjoy, especially at foreign locations.
And if you're in a country like Japan, your task is really cut out. It isn't really easy for foreigners to find Japanese restaurants or food stalls that serve 100% gluten-free items. After all, just about everything that Japanese serve have gluten in them in some form or other.
Tokyo is not just the largest Japanese city, but it is also home to some of the best restaurants and other dining options. However, sadly, most of the restaurants that claimed to serve authentic Japanese cuisine with no gluten whatsoever are diminishing at a rate much faster than you might think about it. But this is not to say that Tokyo doesn't have eating options for celiacs at all!
To make easier for those traveling to Tokyo and other places in Japan, I have provided a brief list comprising of 2 restaurants that I think you need to be visiting, especially if you're allergic to gluten.
1] Gonpachi
Gonpachi is one of my favorite restaurants in Tokyo. I've been to several branches of this famous eat-out and I must say I've not been disappointed even once. What is really cool about this place is that they produce all their dishes using only freshest ingredients, including fresh vegetables and meat.
Another incredible thing with this popular restaurant is that it has an 'allergy specialist' willing to serve all the way through. This specialist will usually be well-versed in English, among other languages and can help identify foods or even have them prepared in accordance with your taste and allergy limitations.
In a way, this specialist will act as a coordinator between you and the main chef of this restaurant and make sure the food served to you will be fresh, tasty and above all, gluten-free.
Some of the items you would wish to taste here are:
•Though you get a variety of rice bowls in Gonpachi, a majority of them are not safe for those of you who are sensitive. I suggest you go for the modified version of 'takana meshi', with an additional serving of avocado and grilled chicken. Make sure you totally avoid pickled mustard leaves. The good thing is that a whole lot of spices and seaweed that need to be included in the dish are brought out separately. In a way, this is useful as you know what exactly goes into your bowl!
•Another option would be to choose Asparagus wrapped in bacon. If you like Izakaya food, then this is a must try.
•Gonpachi is also famous for its Yuzu Lime Iced Tea, something you must try while you're here. This drink is one of my favorites and I try it each time I come here.
2] Moti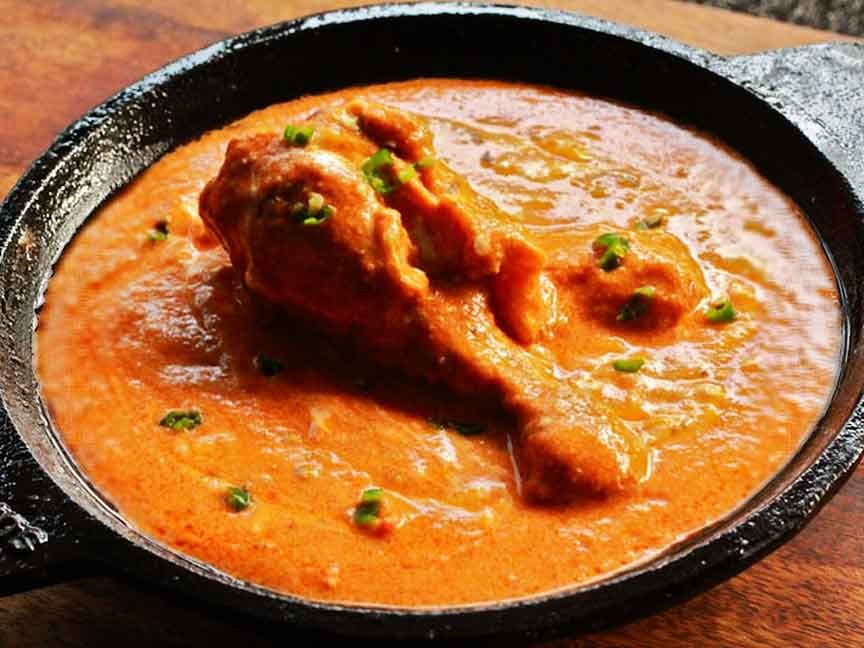 Moti is another popular restaurant you need to be visiting if you're an Indian and or simply love binging on Indian foods. The owner of this place knows English, though not fully aware of terms like celiac or gluten.
However, he is willing to share the ingredients of various foods with you. But, what is really special about this place is its Butter Chicken.
I suggest you order for their plan rice as it is a safer option compared to sticky rice or even naan (Indian bread). All in all, this is a great place to visit if you're hungry and want to try foods that are largely gluten-free.