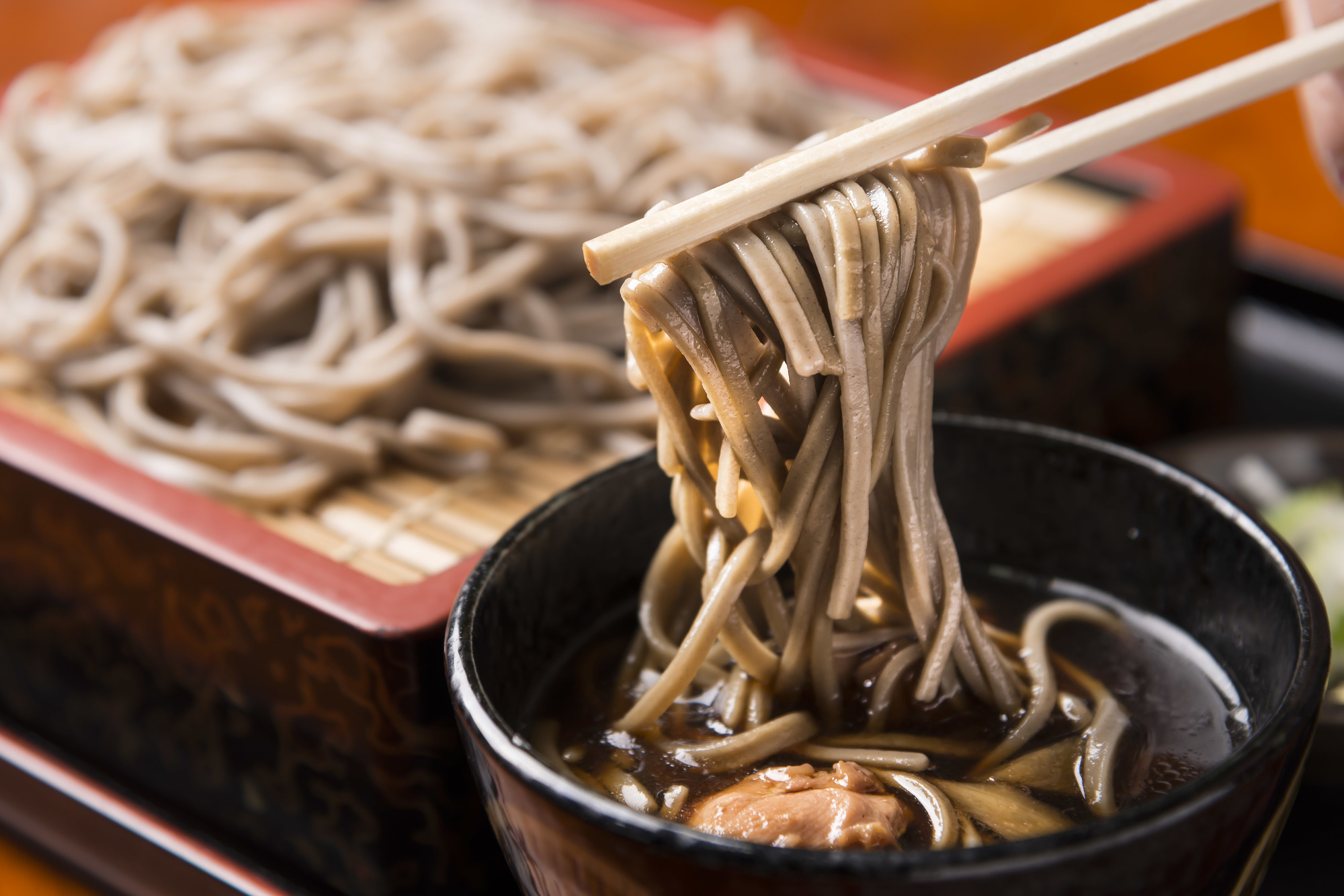 Soba
What is it and what is it made of?
Soba are noodles made mainly from buckwheat. The noodles include wheat flour which acts as a binder.

How is it eaten?
Soba is typically served hot in a soup or cold with a dipping sauce on the side. It is a tradition in Japan to eat "toshikoshi-soba" on New Year's Eve as a symbol of longevity.

Is it gluten free?
While soba is mainly made of buckwheat flour, which is naturally gluten free, it also includes wheat flour, which acts as a binder and gives the noodles the desired texture.
Soba is also often served with tsuyu (dipping sauce). The dipping sauce usually contains soy sauce, which more likely than not contains gluten.

Are there alternatives?
Soba noodles made without wheat flour are called "jyuwari-soba" (100% soba) and, absent cross-contamination, are naturally gluten-free. Many restaurants require customers to request jyuwari-soba prior to visiting and may decline a request depending on their stock or available labor.