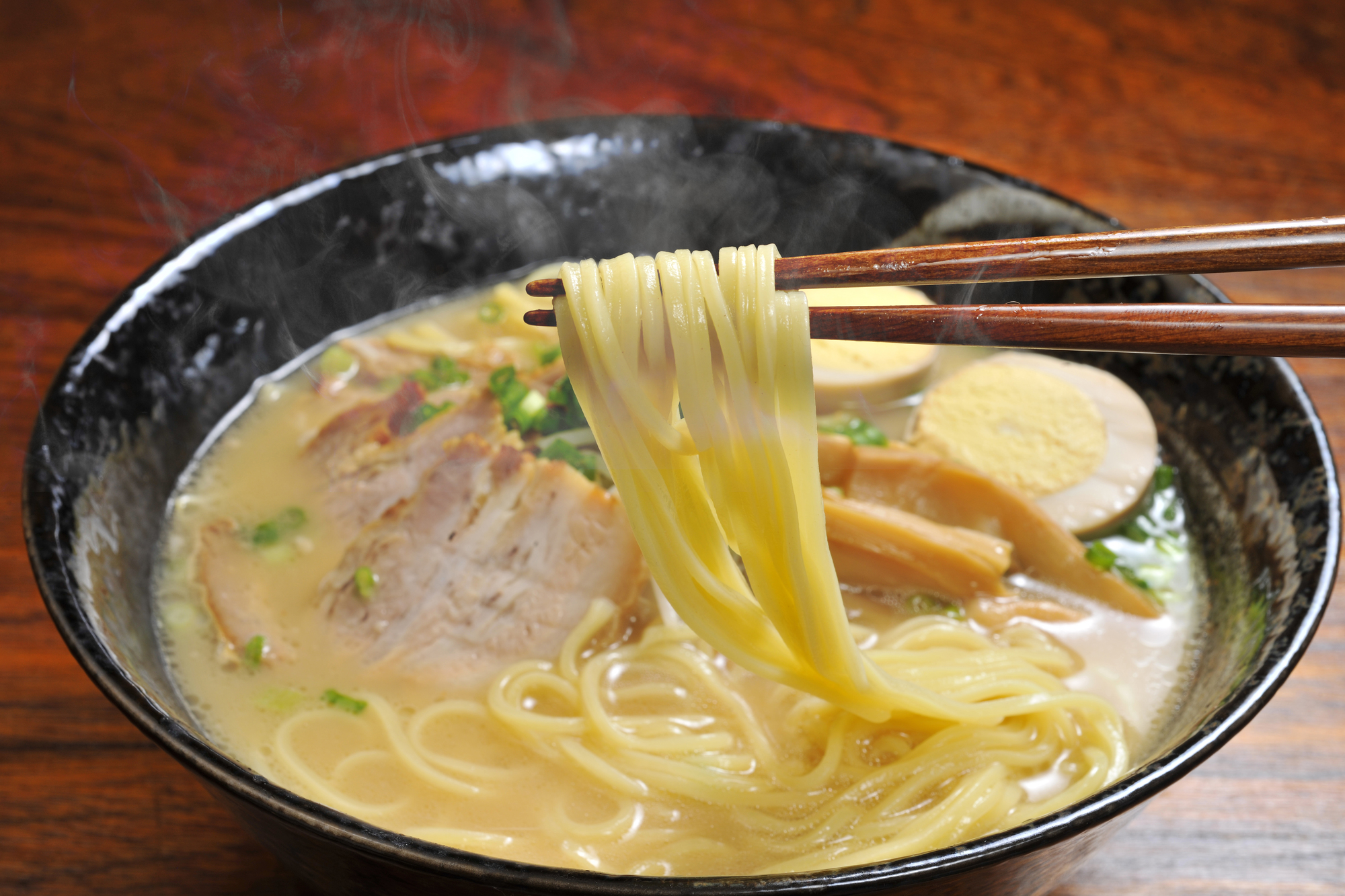 Ramen
What is it and what is it made of?
Ramen is a noodle dish made with Chinese noodles and various ingredients in a deeply flavored broth. Broth flavoring can vary from something as simple as soy sauce and salt to pork and seafood.

How is it eaten?
In Japan, many regions boast their own style of ramen and these regional variations (e.g., differences in noodle texture, noodle thickness, broth, ingredients) make ramen a widely popular dish. It is typically served as a quick meal in a restaurant that specializes in ramen and may be eaten standing up.

Is it gluten free?
Ramen noodles are made with wheat flour. Additionally, as the names imply, shoyu (soy sauce) ramen and miso ramen contain soy sauce and miso which are likely to contain gluten. Some restaurants also use tare, a sauce that often contains soy sauce, as a secret ingredient.

Are there alternatives?
While still somewhat rare, it is possible to find ramen-style noodles made from rice flour and broth made without soy sauce in Japan.