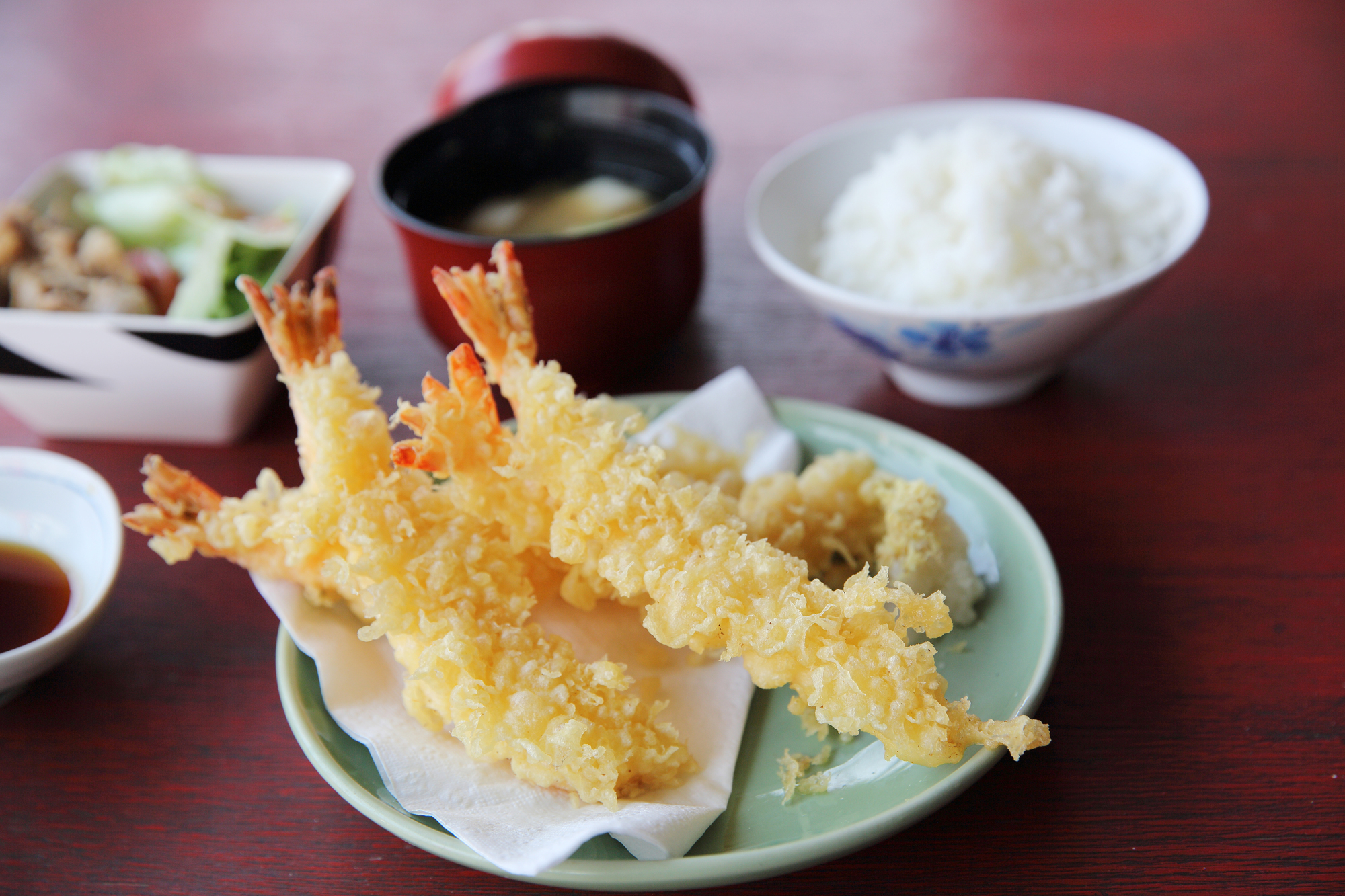 Tempura
What is it and what is it made of?
Tempura is made by deep frying vegetables and seafood that has been battered with a mixture of egg and wheat.  The types of vegetables and seafood used differ throughout the year based on what is in season.

How is it eaten?
Tempura is eaten by dipping each piece in tempura-tsuyu (dipping sauce) or flavoring with a little salt and lemon. Sometimes tempura, particularly shrimp tempura, is served on top of rice (tendon) or on top of soba (tempura-soba).

Is it gluten free?
Wheat is used to bind tempura batter to ingredients before frying. Sometimes rice flour is used, but this is rare. Additionally, the dipping sauce used for tempura (tempura-tsuyu) [link to dipping sauces] often contains soy sauce.

Are there alternatives?
Unfortunately, it is rare to find tempura made with rice flour in restaurants. If a restaurant is able to accommodate, it is important to make sure that the rice flour tempura is fried separately and in different oil from other tempura that contains gluten.
For those who are able to consume gluten but want to minimize the amount, salt and lemon juice may be substituted for tempura-tsuyu.