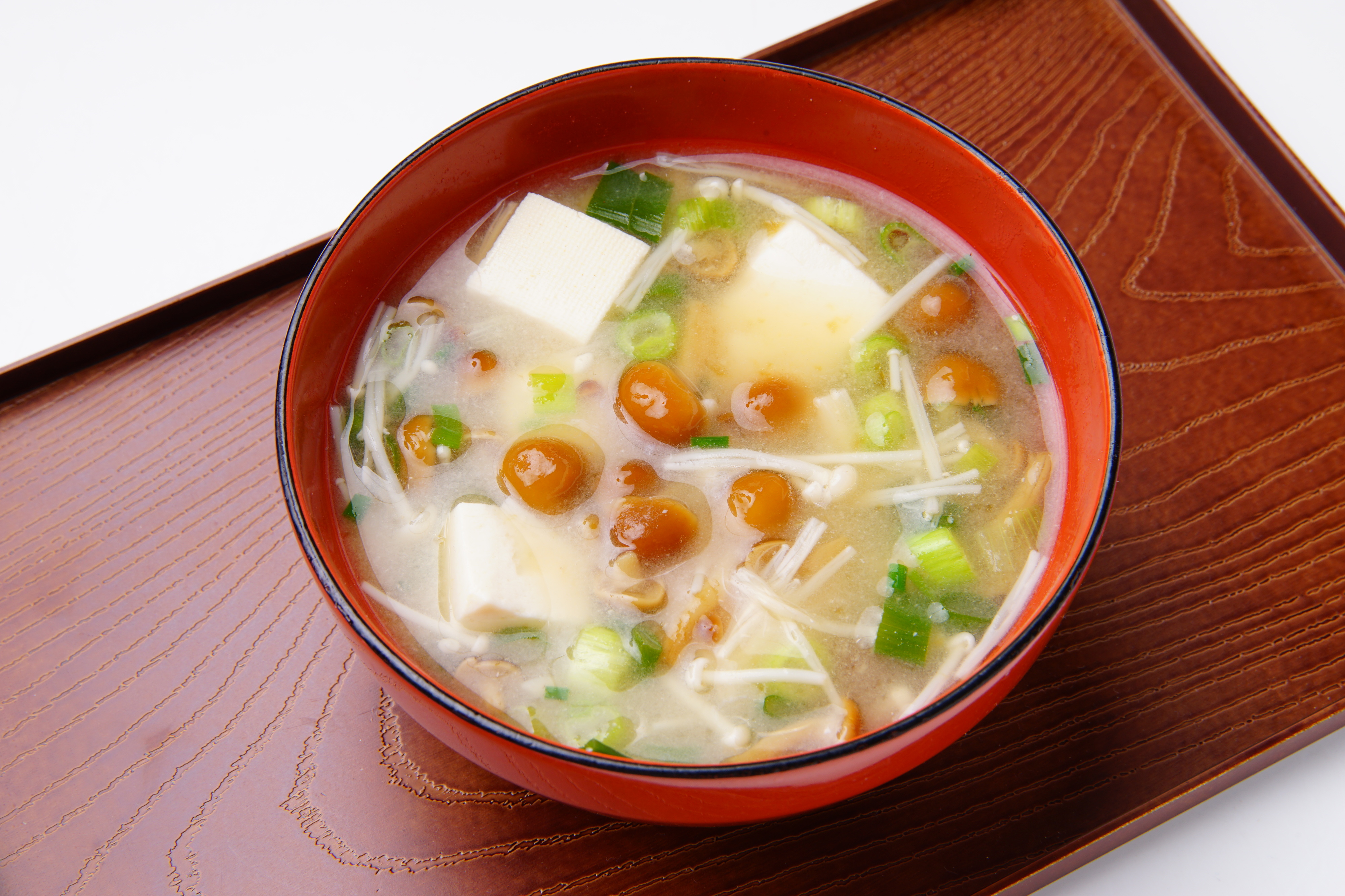 Miso Soup
What is it and what is it made of?
Miso soup is a traditional Japanese soup made with broth and miso. The soup may include seasonal vegetables and fish, tofu or balls of wheat-gluten.

How is it eaten?
Miso soup is typically eaten at the end of a meal with white rice.

Is it gluten free?
Miso soup is made with miso which is a fermented food made by mixing and fermenting grains such as soybeans, rice or wheat with salt and rice malt. There are three main types of miso: rice miso, soy miso and wheat miso. Of these, wheat miso contains gluten.

Are there alternatives?
Rice miso and soy miso can be made gluten-free.