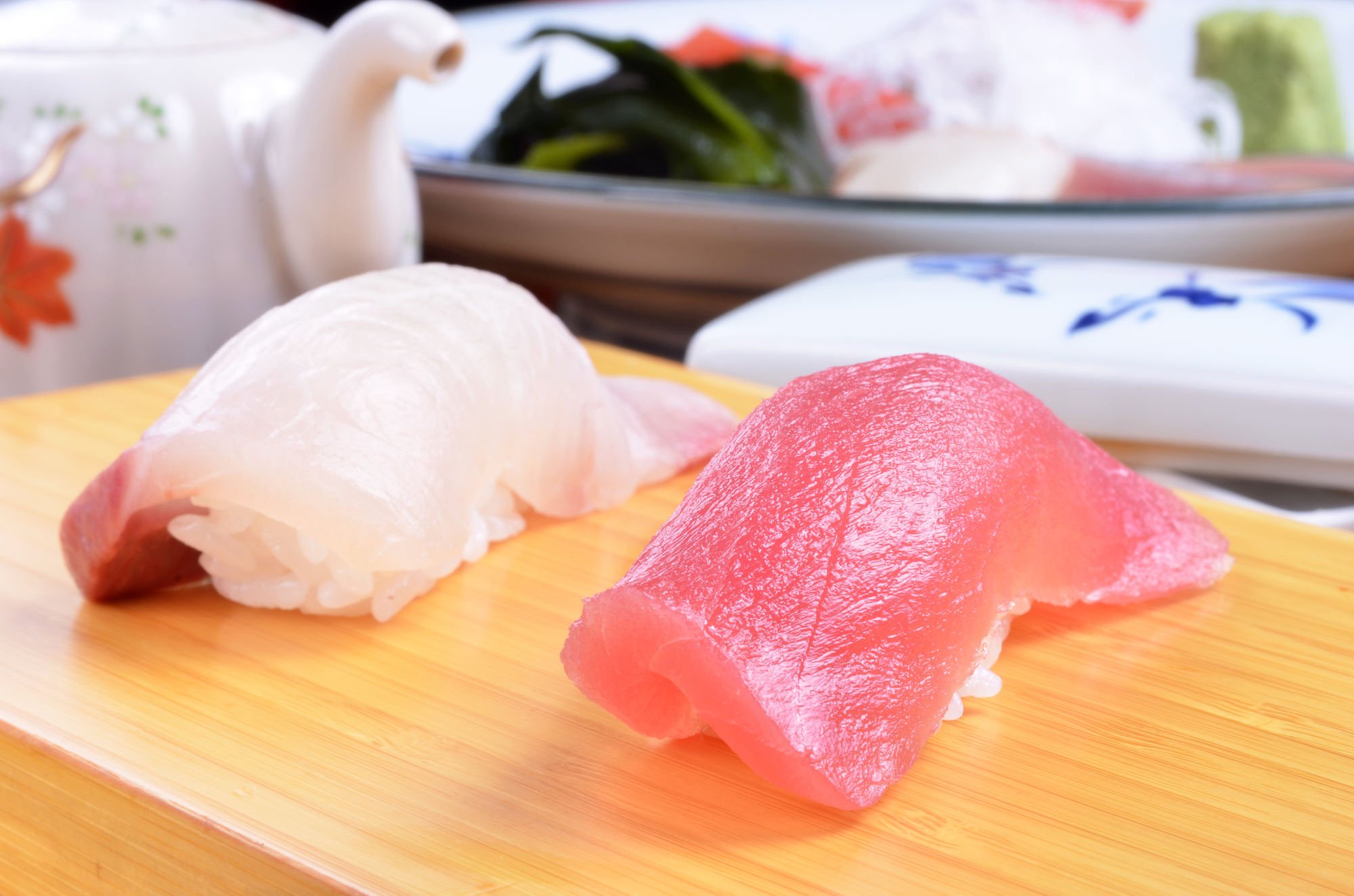 Sushi
What is it and what is it made of?
Sushi is probably the most well-known Japanese food. It is made with raw seafood and vinegared rice.  There are several styles of sushi, but the most well-known is nigiri-sushi. Nigiri-sushi is made by a sushi chef (itamae) who lightly molds vinegared rice into a ball and places a piece of cut fish on top.

How is it eaten?
Sushi is eaten by dipping each piece in a small amount of soy sauce or as is depending on the chef's instructions. It may be eaten with chopsticks or by hand.

Is it gluten free?
While the rice and seafood in sushi is naturally gluten free, the other two standard ingredients, soy sauce and sake vinegar, are not always gluten free.
First, sushi is often dipped in soy sauce or the sushi chef will brush on soy sauce or marinade pieces of fish in soy sauce for additional flavor. Most soy sauce (link) contains wheat.
Second, while sake vinegar is mainly made with rice, there are some brands that use wheat as well. It is important to check whether the sake vinegar used contains wheat.
Finally, some higher end sushi establishments may have a set style of sushi or flavoring and may not be able to accommodate requests to change those elements. It is best to call such places ahead of time and find out what the restaurant can and cannot do to accommodate a gluten free diet.
Are there alternatives?
Sushi may be enjoyed with tamari soy sauce, which is gluten free, or salt and lemon juice without affecting the flavor.
If the sake vinegar contains gluten then an alternative is to order sashimi, slices of fish with no rice (and avoiding the vinegared rice completely).