It doesn't really matter where you're traveling to, having some snacks ready with you to beat the hunger pangs between meals is important. 'Mood bars' is something I carry along everywhere I go as they're excellent in taste and can make you feel full at all times. Another reason for their increasing popularity is they do not melt so easily. Also, they can easily withstand rough handling in a briefcase, purse or your coat pocket.
However, besides chocolate, snacks that are absolutely gluten-free are hard to find in transport stations, roadside cafes, and gas stations. Remember, unavailability of snacks coupled with your low energy can contribute to your bad mood!
Interestingly, there is no global ingredient list as such. Food brands, no matter how global they are, may not appeal the same way to everyone.
Therefore, it is important to understand that food formulations can vary from one country to another. In other words, if you've been eating foods at home and feel fine with its compositions then it doesn't mean they're fit to be eaten when you're away!
No matter how careful you are while at home or away, there are chances that you may fall prey to 'gluten incident' every now and then. Therefore, to remain on the safer side, it is important that you consider your vitamins and supplements options all the time.
Also, in your shared flat or home you could be the only celiac around, so in such cases, it pays to have your foods labeled as 'safe' and 'danger' just to avoid some unnecessary confusion. Maybe, you can consider drawing symbols like crossbones, skull, and so on.
You need to be careful even when you're hospitalized. So, make sure you tell the hospital staff about your preferences and dislikes clearly. Also, see to it that the vitamin supplements and medicines you're given are free from gluten and all that!
Gluten-free options in Snacks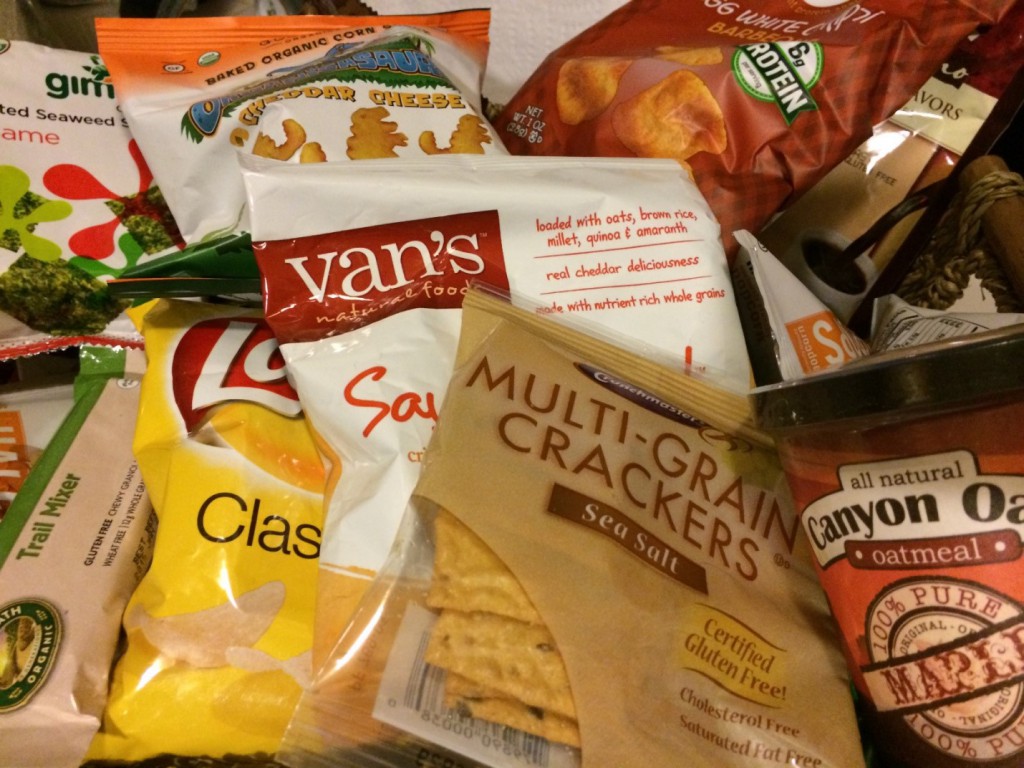 For those dealing with gluten-related problems, there is some good news. There are quite a few snacking options available to them that can simplify their lives and ease their tensions considerably.
Some of these gluten-free options include fresh fruits (the sad part is you cannot carry it along with you for long periods!), chocolate (provided you don't worry much about calories and all that!), raisins and mixed nuts, dried fruit, and 'mood' bars. However, you need to realize that certain gluten-free snack options need a bit of planning from your end.
Always remember, items that can be rehydrated, like hot water, are always safe and can be used by celiacs without any worries. You can also consider making up some pots comprising different items like rice noodles, mixed vegetables with dried potato pieces and stock powder.
Also, consider throwing in the Japanese soup base, miso. There are many other dry snack and soup options available in many countries that you can consider trying out. Just make sure to do the necessary research before proceeding with them.
Gluten-free and healthy eating options generally have high shelf-life and therefore, you can consider storing them in your portable freezer and carry along with you always. This way you'll never run out eating options!