My experience of visiting India and trying out all the interesting food items the country has to offer has been nothing less than a fairytale. From people selling various kinds of street foods to hotels serving authentic Indian dishes, the journey of mine has been one I can't forget anytime soon! What has been really special for me is that I got to eat a variety of local dishes and remaining healthy all through, despite me being a celiac or sensitive towards gluten-rich items!
From deep-fried chickpea flour snacks to masala chai, sweet and sour lassi to a variety of Indian bread like naan, I've tried out just about everything I could during my short stay in India and I must say it has been brilliant. The trip to this part of the world not only made me more educated on the ground, but it has also helped me compile a list of food items that I can safely say are better options for celiac and others that are sensitive towards gluten. So, here is that list:
1. Makki ki Roti or Bajra Roti
You cannot miss out on your share of Bajra roti or Makki ki roti when you're in India, especially when you're in the northern regions like Rajasthan or Punjab. While the traditional rotis in India are made of wheat flour, this particular roti is made of millet, a staple food you can commonly see grown across the fields in northern India, alongside magnificent highways.
I recommend you do not try pre-made bajra rotis during your stay in the country as they may be mixed with wheat in the batter. Instead, you can always them out in restaurants and guest houses, after making sure of their ingredients from the owners.
Celiac-friendly bread, Makki ki roti goes well with Palak Paneer, a dish that is predominantly made of soft cheese and spinach.
2. Poha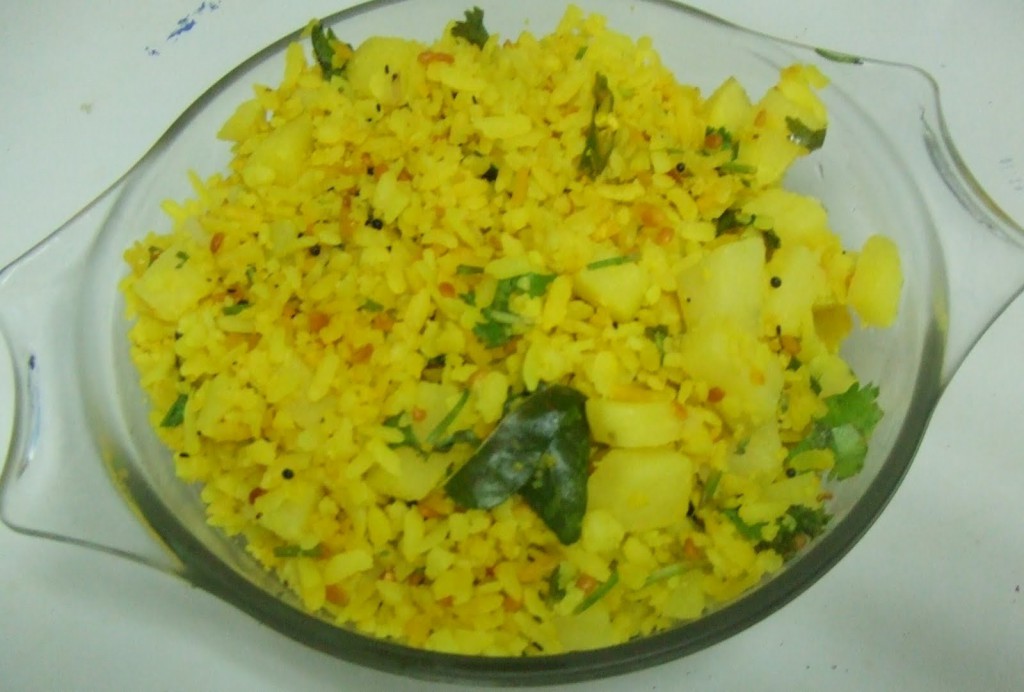 During my short stay in India, I was quick enough to realize that Poha, a dish that is made from flattened rice, mustard seeds, onions, chili powder, turmeric, and more. What is really remarkable with this dish is that it is nutritious and satisfying. What's more; it really goes well with eggs.
3. Thalis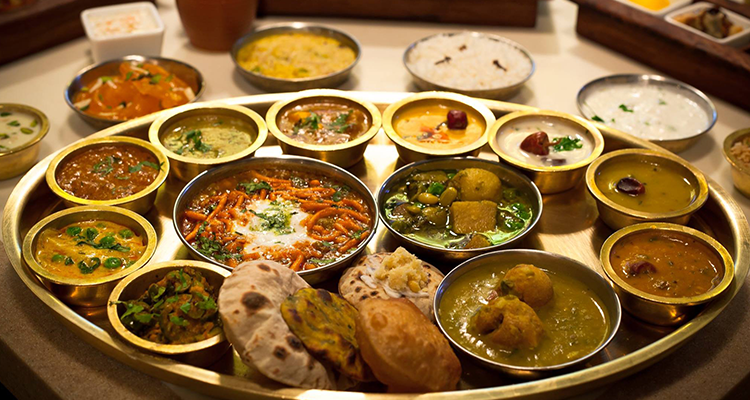 Another great option that any vegetarian like me can try is Thalis. Basically, Thalis are a large tray that is filled with small metal cups containing different dishes, including yogurt, vegetable salads, pickles, rice, curry, dal, and others.
Depending on where you have these Thalis, the items that will be served to you can vary a great deal. Remember, there are Rajasthani Thalis, Punjabi Thalis, Bengali Thalis and much more. Almost all items that are served in a thali are gluten-free. However, you need to cross-check with the serving staff about the dessert that usually accompanies these Thalis as they may be made of wheat and other substances that are rich may contain gluten.
4. Dosas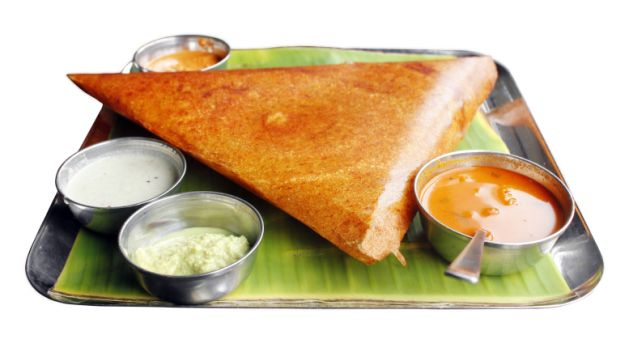 Dosas are predominantly South Indian dishes that you can find in small to medium hotels as well as push carts across the roads. These crepes are essentially made of rice batter and lentil and are spread like a pancake. To get the desired taste, dosas are lightly grilled and come with fillings or without it.
If you're health conscious then you can consider doing away with chutneys that usually accompany dosas. Remember, there are hundreds of varieties of dosas you can savor in India. So, pick a dosa that matches your taste!